St John's Passion, J S Bach 26 March 2022 - 7.30pm St Andrew's Church, Burgess Hill
Of Bach's two surviving musical settings of the Passion of Christ - St Matthew and St John - the St John Passion is often considered the more extravagant and more immediately expressive of the two, beginning with Jesus' arrest in the garden of Gethsemane, through his trial and to his eventual crucifixion.
Sussex Chorus is delighted to be offering an unusual way to present this work with a more dramatic performance than usual. Stephen Anthony Brown will sing the role of St John the evangelist, atmospherically guiding the audience as the narrator, whilst also conducting the choir, orchestra and soloists as they expertly become the characters in the story.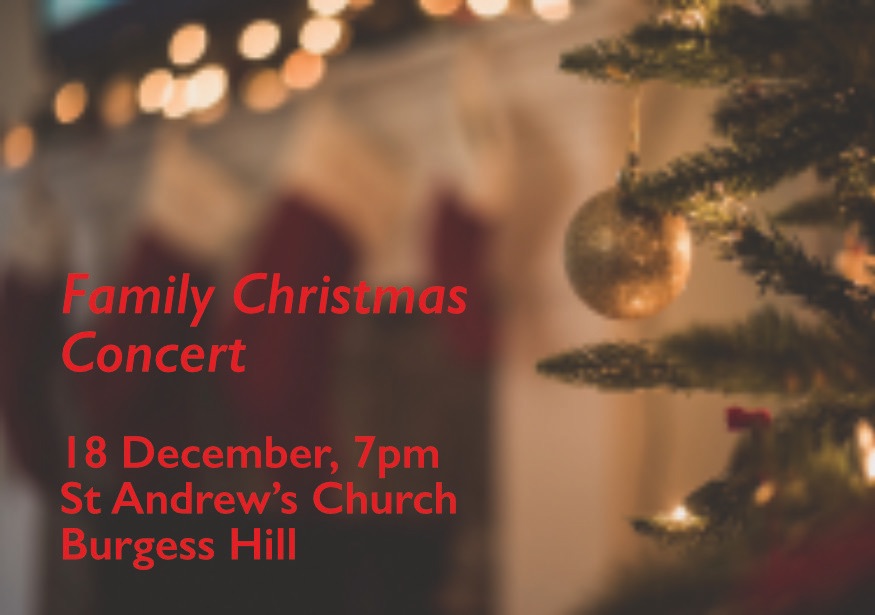 Family Christmas Concert 18 December 2021 - 7pm St Andrew's Church, Burgess Hill
Sussex Chorus is delighted to return to live performance with a heartwarming and varied programme to celebrate Christmas.
Join us for an evening packed with wonderful Christmas music! Our audience can join in with their favourite traditional carols and enjoy the choir performing a celebratory programme devised by our new conductor Stephen Anthony Brown.
Special treats .... Our soprano soloist, Zita Syme, singing 'Walking in the Air', new music from local composer Simon Austin (written especially for Sussex Chorus) and an enchanting arrangement of Away in a Manger by our pianist, Jeremy Weaver.
And all of this accompanied by ..... a Brass Quintet!