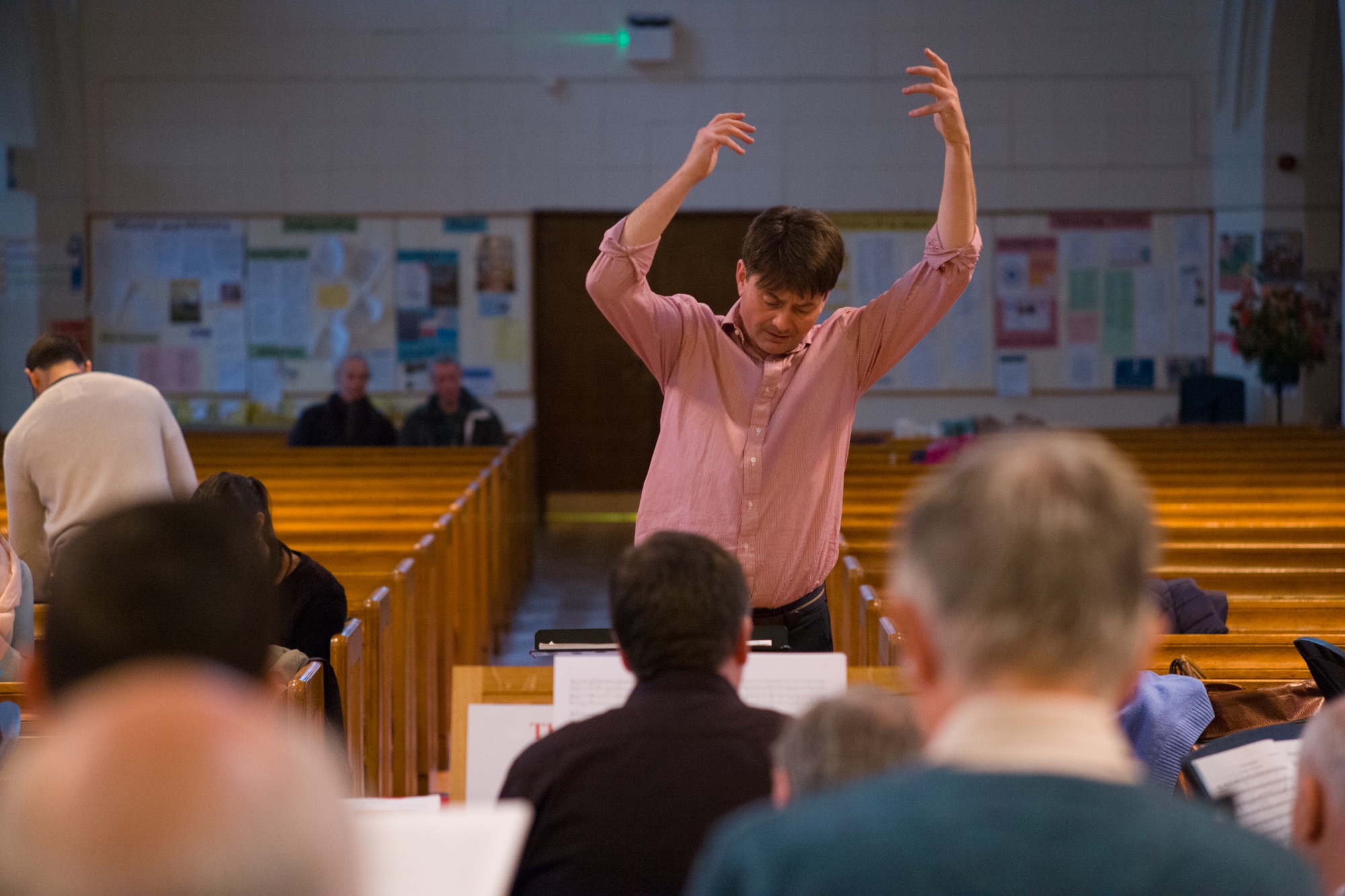 We were delighted when Stephen Anthony Brown agreed to become our Director of Music in 2020. He is a valued friend of Sussex Chorus, having performed with us on several occasions in his role as a professional tenor. The choir has also benefitted from Stephen's skill as a composer, using his reduced orchestration versions of the Verdi and Mozart Requiems for our performances.
Stephen has some wonderful ideas for concert programmes as we look ahead and, with his good humour, extensive musical knowledge and singing talent, will be ensuring rehearsals are fulfilling and enjoyable and lead to high quality performances.
Our accompanist Jeremy Weaver joined us in 2019 and has become a well-liked and valued member of the Sussex Chorus team. Jeremy also supports performances both on piano and organ.
So who runs Sussex Chorus? As a charity, we manage our affairs through a committee of Trustees, elected by the members. When you join the choir, you automatically become a member and so also have opportunities to contribute your views and ideas. But the choir is so much more than its committee! Many dedicated and skilled people ensure that concerts run smoothly, music scores are hired, soloists booked and refreshments provided. This voluntary support is invaluable of course and also gives those individuals experience in running events.
We pride ourselves on bringing high quality choral music to the local communities in and around Mid-Sussex. Reasonable ticket prices (significantly reduced for young people), accessible venues and a wide repertoire ensure that local people can enjoy great classical music on their doorstep. We are very grateful to both Mid Sussex District Council and Burgess Hill Town Council for their support.
In the recent past, we've hugely enjoyed bringing local young people into our performances. A choir of Burgess Hill primary school children provided the 'street children's' choir for Carmina Burana and Hurst Prep Choir joined us for John Rutter's Mass of the Children.