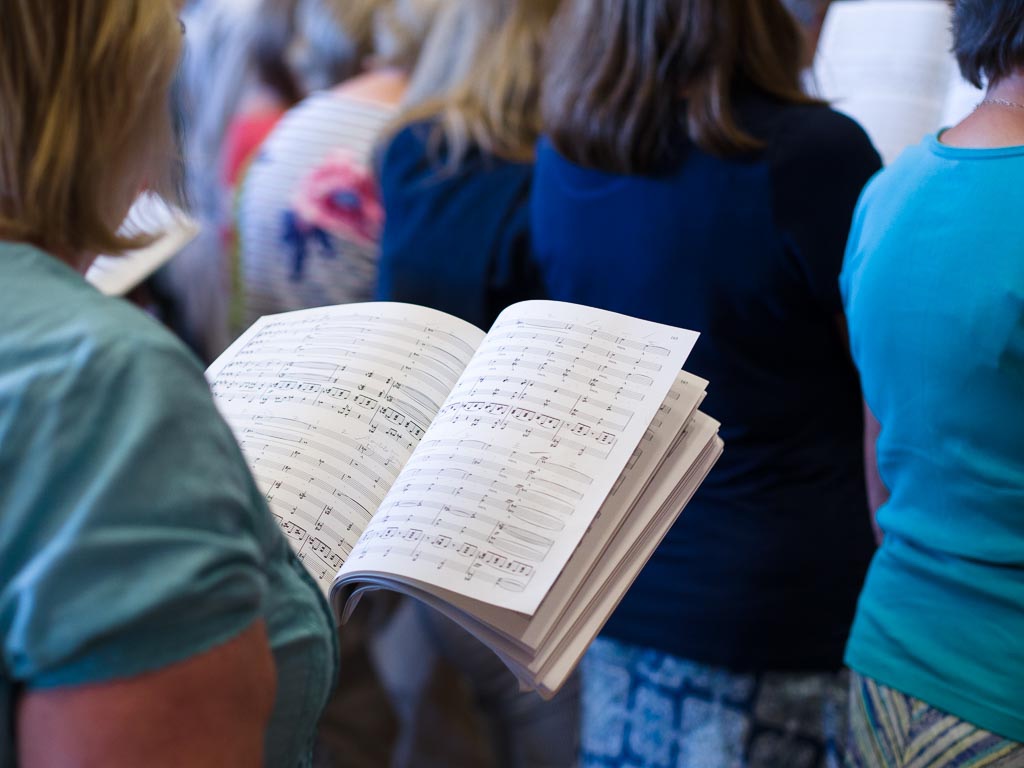 What it means to be a member
With rehearsals every Monday evening during term time, members of Sussex Chorus enjoy learning new music, revisiting old favourites and working on the quality of our singing with Stephen who, aside from being an experienced conductor, is a professional tenor soloist and singing coach. We all try to do a bit of 'homework' too so that rehearsals can focus on preparing for a really great quality performance.
As with many group and learning activities, there is a fee for joining Sussex Chorus. This income enables the choir to enjoy concerts in great venues supported by talented soloists and orchestras. It also means we benefit from the skills of Stephen and our rehearsal accompanist, Jeremy Weaver.
We usually perform four times a year, in Spring, Summer, Autumn and at Christmas. We take a break over the Summer and during the other school holidays.
Our expectation of members is that they will do their best to commit to the majority of rehearsals and, preferably the performances. We know, of course, that work, family and other responsibilities can get in the way sometimes and we will always be understanding of this.