Family Christmas Concert 18 December 2021 - 7pm St Andrew's Church, Burgess Hill
Sussex Chorus is delighted to return to live performance with a heartwarming and varied programme to celebrate Christmas.
Join us for an evening packed with wonderful Christmas music! Our audience can join in with their favourite traditional carols and enjoy the choir performing a celebratory programme devised by our new conductor Stephen Anthony Brown.
Special treats .... Our soprano soloist, Zita Syme, singing 'Walking in the Air', new music from local composer Simon Austin (written especially for Sussex Chorus) and an enchanting arrangement of Away in a Manger by our pianist, Jeremy Weaver.
And all of this accompanied by ..... a Brass Quintet!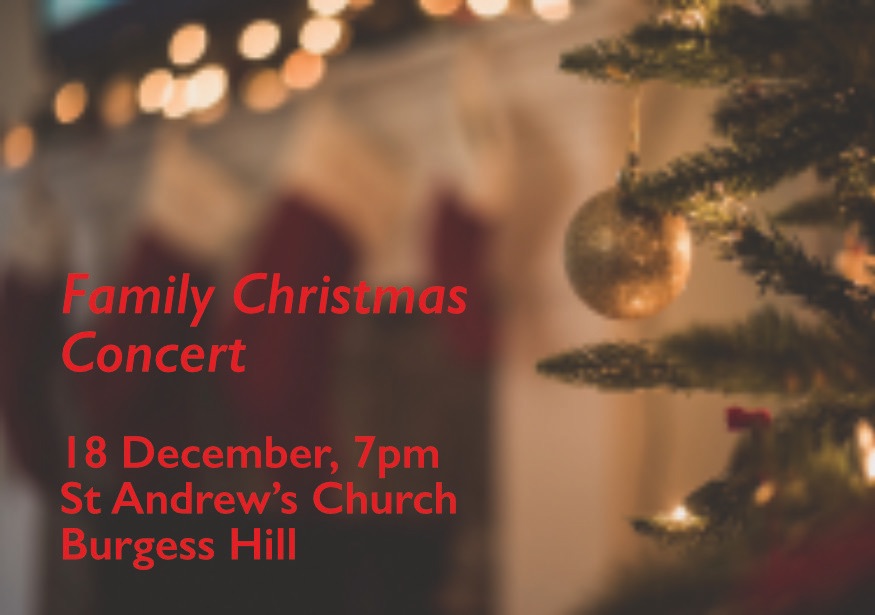 St John's Passion, J S Bach 26 March 2022
It was a huge disappointment to cancel our planned performance of this work in March 2020 and we promised then to return with it when we could!
Performing in St Andrew's Church, Burgess Hill, this is an opportunity to hear one of Bach's most famous sacred pieces, telling the Easter story through incredibly powerful music. We will be supported by high quality soloists and orchestra under the direction of Stephen Anthony Brown.
Our Centenary Celebration Concert 25 June 2022
Our regular audience members will know that we always come up with something rather special for the Summer concert .
This concert will be a wonderful celebration of (just over!) one hundred years of choral enjoyment - our Centenary.
Expect a programme full of your favourite Opera Choruses and Arias with some very talented young soloists and orchestral accompaniment.
We do hope you will save this date and celebrate with us!