The Stabat Mater is a 13th century Christian hymn to Mary, portraying her suffering as Christ's mother during his crucifixion. It has been set to music by many composers, including Dvorák, which was his first setting of a religious text.
The work did not receive its first performance until 1880 in Prague. In 1883 it was performed in London to such acclaim that the composer was invited to conduct it himself in 1884. This was the beginning of Dvorak's popularity in Britain. In the 21st century Dvorak's Stabat Mater continues to be his best known and most often performed sacred work.
For this performance we welcome back the following international soloists.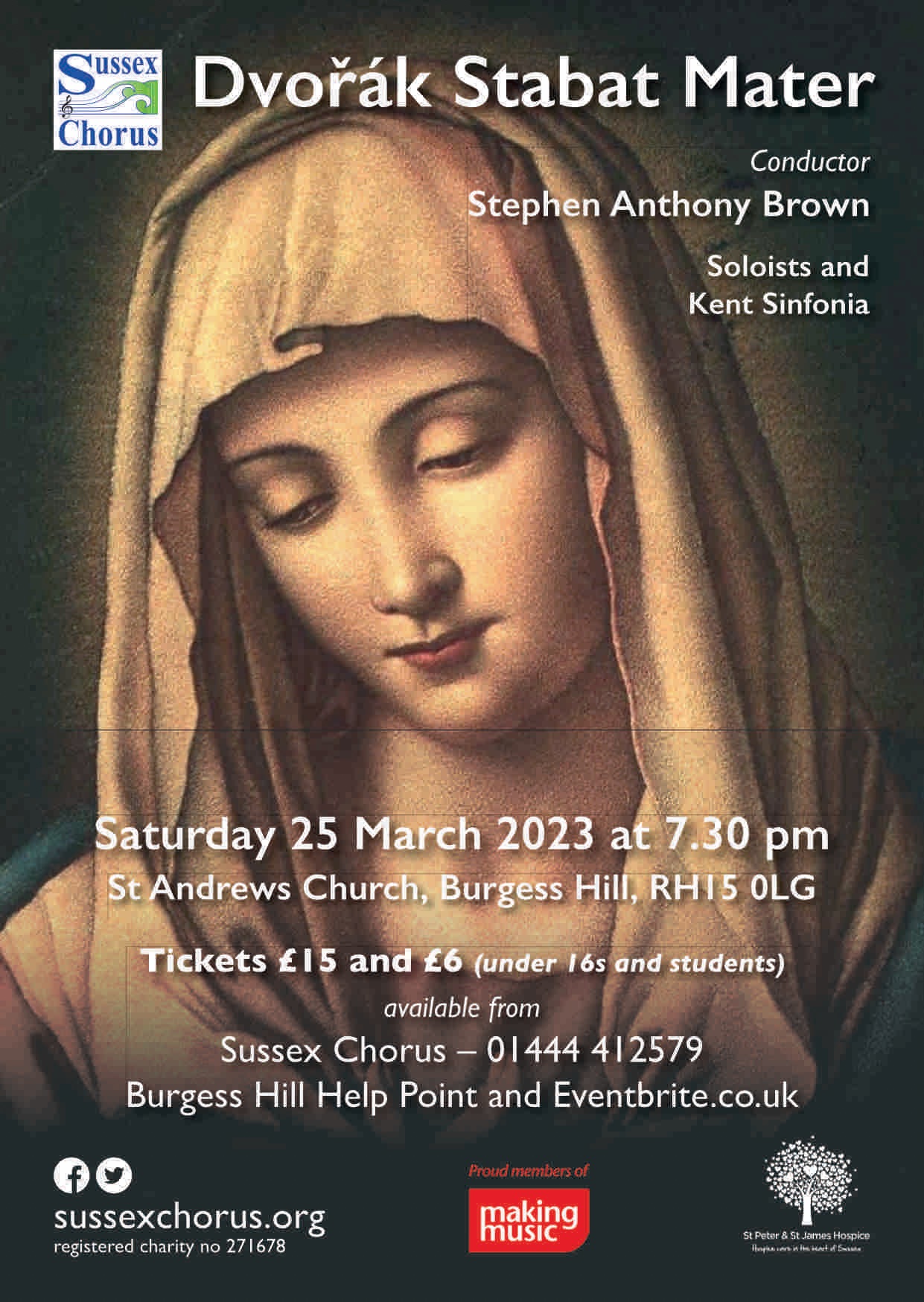 Mozart: Laudate Dominum, Mass in C Minor and Clarinet Concerto in C 7.30pm, St Andrew's Church, Burgess Hill, RH15 0LG