Biographies: Director of Music, Stephen Anthony Brown and Accompanist, Jeremy Weaver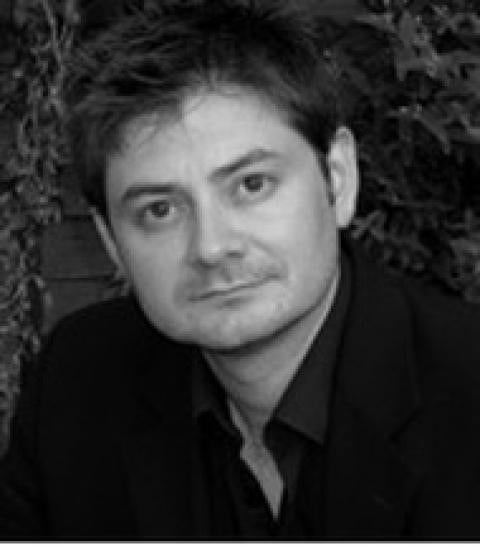 Stephen studied at Trinity College, London and then at the Benjamin Britten International Opera School at the Royal College of Music.
His conducting career started as a teenager when he became director of the Bromley Boy Singers. His first professional engagement was at seventeen when he prepared the choir and conducted orchestral rehearsals for a recording with Julie Andrews and the London Symphony Orchestra. He gained further experience as Director of Music for both the Imperial College and the University of London Opera Groups. Stephen is currently Musical Director of the Allegri Singers, a chamber choir based in South London, with whom he maintains a busy performing and recording schedule. He is also Artistic Director 'Intermezzo' an opera group of international soloists who perform fully staged opera at various summer festivals and associate conductor for Surrey Opera. He has been the guest conductor for the Whitehall Orchestra, and the Essex Symphony Orchestra as well as regularly rehearsing the Hounslow Symphony Orchestra and the Sidcup Symphony Orchestra. He was the founder and conductor of two semi-professional orchestras, The Bantock Orchestra and the highly successful Amici Orchestra. Stephen's current professional ensemble is The Rosenau Sinfonia, an orchestra specifically created from some of the UK's top session players for recording and concerts. Recent Sinfonia engagements include Wagner's Siegfried with the GafaSamoa company and recording the Requiem by Timothy Hamilton for Naxos.
Regarded as a specialist in British music, Stephen regularly consults on works by British composers ranging from the start of the Nineteenth Century to new commissions. His transcription of the recently discovered opera 'Thelma' by Samuel Coleridge-Taylor received its premiere in 2012.
Stephen maintains a busy professional schedule as a tenor and singing teacher. He is a member of the chamber choir Sonoro with whom he gives concerts internationally. Consequently, he is in great demand as a choir trainer, regularly working with the Croydon Philharmonic and Southampton Philharmonic. He has prepared choirs for some of the world's greatest conductors including Sir Simon Rattle, Leonard Bernstein, Lorin Mazel and Richard Hickox.
Stephen has given masterclasses at the Canberra Academy in Australia and on three occasions at Otago University, New Zealand to prepare students for conducting exams and competitions.
After studying in Manchester and Birmingham, Jeremy gained a good reputation as an Organist and Accompanist. He has been accompanist for numerous choral societies, groups and soloists. He has worked with the following conductors, Paul McCreesh (Gabrieli Consort), Charles Hazelwood, (Leicester Cantata Choir), Brian Kay, Jeremy Jackman (Leicestershire Chorale), Sir David Wilcox (St. Mary's Choir - Messiah), John Rutter, Michael Tippett (Celeste player), Nicholas Cleobury - Organ - Cockaigne Overture - Elgar. He has just retired from being Director of Music at Seaford College, Petworth to spend more time to develop his performing and music making.